Where Are They Now? Meet Seven JCU Valedictorians
On the occasion of John Cabot University's 50th-anniversary celebrations, the Web Communications Office reached out to some past valedictorians to see what path their lives have taken and how JCU contributed to their success. An anglicized derivation of the Latin vale dicere ("to say farewell"), the word "valedictorian" refers to the student who delivers the farewell statement at the graduation ceremony. This honor is usually granted to the student with the highest grade point average in the graduating class. 
Giulia Leo – 2022 Valedictorian (B.A. in Communications, minor in Creative Writing, Italy)
In Fall 2022 I will complete my second degree in English Literature and Classical Studies. In a few months, I will be applying to master's programs in the field of Journalism for the Arts, both in the UK and the US.
JCU nurtured my hunger for knowledge and helped me grow my confidence both as a writer and as a person. I owe my determination and positive mindset to the professors that have accompanied me through this journey as well as to the open and inclusive environment I have found at JCU.
---
Giacomo di Capua – 2021 Valedictorian (B.A. in International Affairs and Business Administration, Italy)
During my years at JCU, I gained a deeper understanding of the challenges of tackling climate change and the intrinsically complex nature of sustainability-oriented policies in academics, operations, and student-led actions. I am currently a researcher and M.Phil. candidate in Climate Health Economics at Technological University in Dublin.  My understanding of how global warming and economics are intertwined has been greatly enriched by the possibility of pursuing a dual degree in International Affairs and Business Administration. Furthermore, working closely with JCU's administration, faculty, and staff to reduce the environmental impact of the University's operations vastly improved my capability to audit and consult on various universities' sustainability strategies.  Finally, my wonderful experience as a board member of Grassroots for three years taught me lessons that still inform most of my decisions as National Director of ISEC Italia and the grassroots activities of environmental activism that I have had the pleasure of organizing in Italy and abroad. I even started a Sustainability Society in my current university, hoping to provide students in Ireland the same enriching experience I had at JCU.
---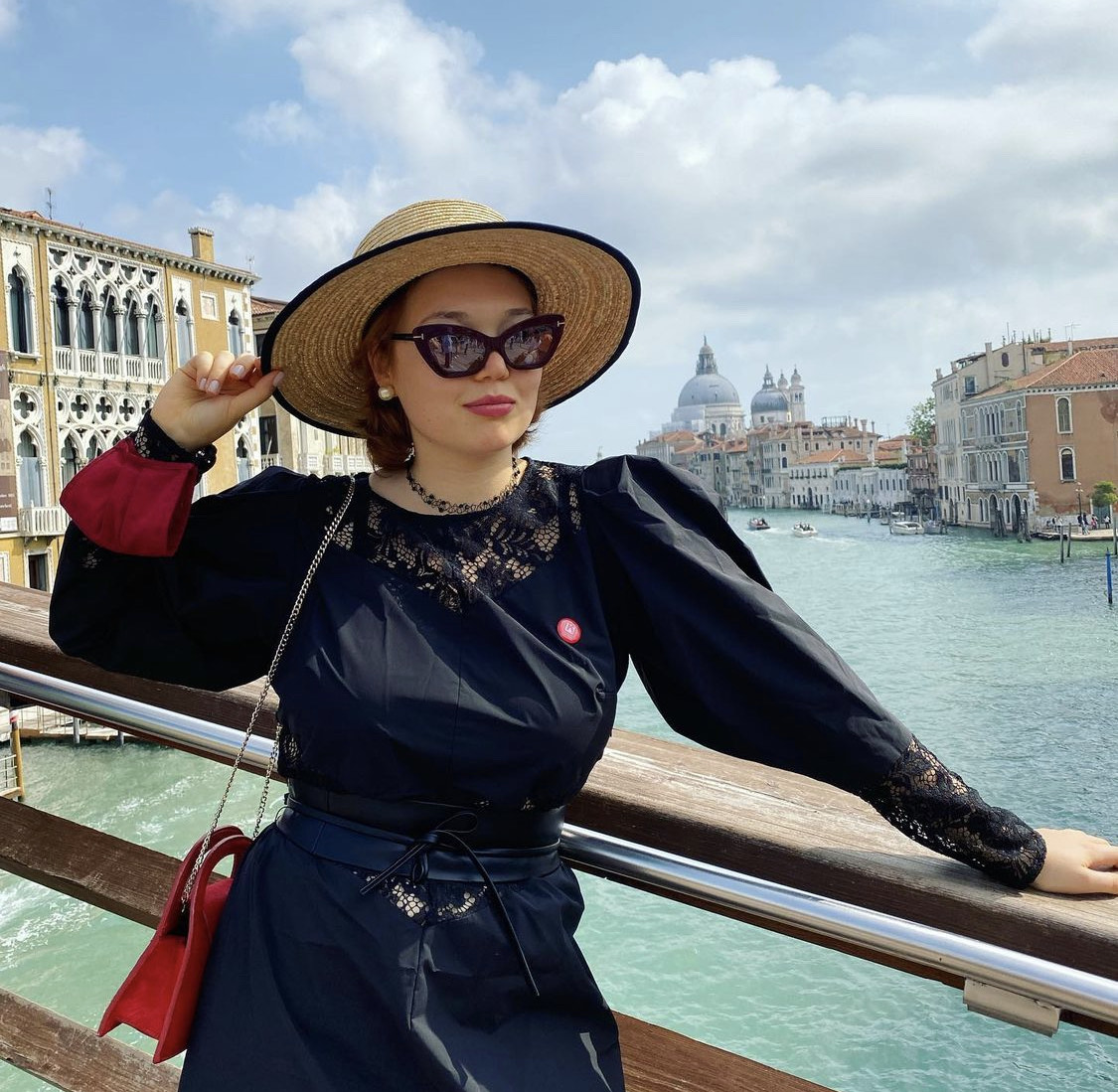 Tamara Volozhanina – 2019 Valedictorian (B.A. in International Affairs, minor in Communications, Russia)
Happiest birthday to my dear JCU! The three years that passed since my graduation have been a whirlwind of events – I received a master's degree from the University of Oxford, learned a new language, lived in three counties, changed my hair a hundred times, and got to work at incredible places such as UNIDO, WEDF, and Hedayah. Regardless of all my experiences, I still remain on the lookout for the path that is truly mine, and this proactive, hopeful, daring mindset is what I want to thank my alma mater for. Thanks, JCU for empowering students and teaching us to dream, and to dream stylish and bold at that. Proud to be your alumna.
---
Stanislav Rudoi, CFA – 2015 Valedictorian (B.A. in Economics & Finance and Business Administration, minor in Psychology, Russia)
Since graduation, I spent four years in an Italian mobile gaming startup managing mobile game marketing and studying for the CFA exams. After obtaining a Master's in Finance from Brandeis International Business School, I moved to Marin County in the Bay Area and am now VP of Growth & Analytics at Pollen VC, a non-dilutive growth capital provider to mobile app and gaming companies. In my free time, I go hiking and biking along the beautiful Northern California coast. I believe JCU has helped me establish the fundamental knowledge of finance and entrepreneurship that are still extremely useful in my daily work. To this day I remember our wonderful classes with professors  Mary Merva and Silvia Pulino and over the years I have realized even more how valuable my JCU experience has been.
---
Valeria D'Ambrosio – 2010 Valedictorian (B.A. in Art History, minor in Italian Studies, Italy)
After JCU, I studied at The University of Edinburgh and IULM Free University of Languages ​​and Communication, specializing in contemporary art, experimental film and arts and culture management. I have worked as an assistant curator in museums, galleries and archives including the Scottish National Gallery of Modern Art in Edinburgh, Pace Gallery in Beijing, and Les Documents Cinématographiques – Archives Jean Painlevé in Paris. Since 2018, I have been collaborating with the Museum of Natural History of Florence as a curator of audience engagement projects for the enhancement of the permanent scientific collections through the languages of contemporary art and technological innovation. I am also currently a Research Fellow at the National Institute of Nuclear Physics in Florence. Here, I collaborate with the Galileo Galilei Institute for Theoretical Physics to produce cultural projects stemming from the dialogue between art, science, the history of science, and scientific dissemination, and with Villa Galileo. Along with my institutional positions, I have always cultivated an independent curatorial activity focused on the dialogue between art, science, and ecology.
---
Adea Kryeziu– 2008 Valedictorian (B.A. in Business Administration, minor in Economics, Republic of Kosovo)
Soon after graduation, I joined Johns Hopkins University School of Advanced International Studies (SAIS) in Bologna and Washington DC to complete my Master of Arts in International Economics and Energy & Environment studies. For the past decade, I have been working in different roles at the World Bank in Washington DC on issues of climate change, fragility, and social protection. I'm currently an economist in London, covering Europe, West Africa, and a few Middle Eastern countries in my portfolio. Most importantly, I recently became a mother to my darling little one, Henry Fitzroy. 
---
Andreea Popa – 2007 Valedictorian (B.A. in Business Administration, minor in Economics, Romania)
I am working in a multinational company based in Switzerland that specializes in agriculture. I started my career in finance and moved to a few European countries for work. My latest role was Turkey country manager, and I'm currently head of commercial and key accounts for one of our global divisions. Before joining JCU I had little interaction with people from cultures other than my own. JCU's student diversity helped me become more open and curious about other cultures and religions. Harnessing the views and inputs of people from all over the world is key in my job – JCU played an important role in helping me develop these skills.