What's Next for the Class of 2023? Meet Eight Recent Graduates
As the 2022/2023 Academic Year comes to an end, we've reached out to a few recent graduates to see where they're headed next.
Lucio A. Bianchi – History
I am originally from Rome, where I have spent most of my life, and I have graduated from John Cabot with a B.A. in History. Back in February 2023, I was accepted into Michigan State University's Ph.D. program in African History with a generous five-year funding package. My research focuses on West Africa and slave trading, as I examine how the Slave Trade impacted the dynamics of Asante's (precolonial Ghana) political organization and society. I am the recipient of a Foreign Language and Area Studies fellowship funded by the U.S. Department of Education, and I am academically affiliated with SOAS GLOCAL for the study of Anthropological Linguistics in Africa. Starting in July I will serve as a Graduate Teaching Assistant at MSU, as well as conduct primary field research in Virginia with several members of the History faculty, which will culminate with a scholarly publication.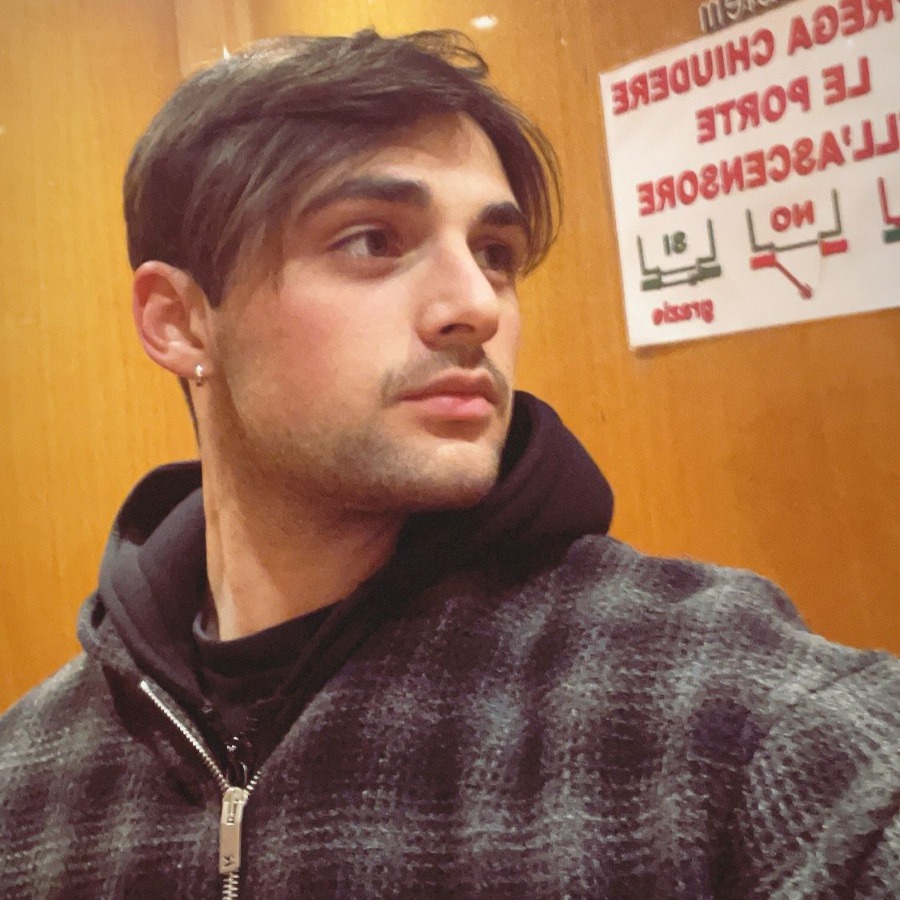 Sergio Crescenzi – Business Administration
I am originally from Ascoli Piceno, Italy. Currently, I am completing my undergraduate degree in Business Administration. My aspirations are to go to the United States, pursue an MBA, secure a job, and continue playing soccer. To fulfill these objectives, I have set my sights on the University of Illinois Springfield. Looking ahead to the future, I envision myself returning to Italy when I am older, eager to explore the opportunities and experiences that life has in store for me. Undoubtedly, my time at JCU has provided me with invaluable insights and skills for succeeding in various work environments.
Luca Beccato – Business Administration
I am originally from Milan and I have completed a B.A. in Business Administration. My future plans include working in the tech industry. To achieve this goal, I will pursue an M.Sc. in Digital Innovation at University College Dublin. My main aspiration though is to become a parent and start a family of my own. I believe that my experience at JCU has prepared me well for future challenges, especially by teaching me how to deal with people from diverse backgrounds who have different personalities and goals.
Gabriele Maggi – International Affairs
I will graduate with a B.A. in International Affairs with minors in Economics and Legal Studies. During my time at JCU, I studied abroad at the University of Miami in the Fall 2022 Semester. Next year, I will be pursuing a master's degree in European and International Public Policy at the London School of Economics. Because of my passion for United States politics and law and my academic interest in economics and trade, I would like to work in diplomacy between the United States and the European Union on trade-related or other issues.
Giulia Leo – English Literature
I was born and raised in Bari, Puglia, and I moved to Rome to complete a Double B.A. in Communications and English Literature at JCU. I always thought of myself as a storyteller bridging academic and nonacademic discourse with a focus on the arts. For this reason, after graduation, I will pursue an M.Sc. in Journalism at Columbia University in New York City. During my years at JCU, The Matthew, the university student newspaper, became a perfect outlet to explore the world of journalism and my identity as a storyteller. At JCU, I always felt welcome and inspired by the diverse and international community. It is thanks to the fantastic professors, students, and staff members that I encountered along the way that I re-discovered the importance of telling stories and decided to make it my future occupation.
Ilenia Reale – Communications
During my years at JCU studying Communications with a minor in Business Administration, I developed a passion for journalism that I would love to turn into a successful career. Even though I am from Rome, my aspirations are pushing me to go abroad. For this reason, I am going to pursue an M.A. in Journalism from Goldsmiths University of London. Then, my ultimate dream is to work for The Guardian as a theater critic writing about West End shows, but I look forward to any adventure London has planned for me.
Beatrice Balzano – Communications
I was born and raised in Rome, and I just completed my B.A. in Communications with a minor in Art & Design. I recently got accepted for a Postgraduate Program in Photography at Middlesex University of London. It has always been my dream to work in the field of digital production, whether it be photography or video editing/production, and I wish to be able to continue connecting with people through my art. Being a JCU student has taught me to always pursue my dreams, never stop in front of obstacles, and always embrace the opportunities that life gives us.
Eleonora Cammarano – International Affairs
I was born and raised in Verona, Italy and I moved to Rome to pursue a degree in International Affairs with minors in Philosophy and Economics. I am passionate about conflict management and environmental conservation, therefore, I wish to build a career in the field of international peacebuilding operations as an advisor on environmental degradation in vulnerable areas. In Fall 2023, I will attend Johns Hopkins University SAIS Europe in Bologna to pursue the MAIA program (M.A. in International Affairs). I do not know where my career will lead me, but I am sure that I will always find a place to call "home" at JCU.